Single turn wave springs are used in a variety of applications, primarily designed for short deflections and low to medium forces, technology capable of providing a reliable and accurate fit.
The free end of a gap wave spring or overlap wave spring allows the outside diameter of the spring to increase during compression. Bonding like a stamped wave washer is prevented if it is confined in the hole. This design significantly improves fatigue resistance and service life, thereby effectively reducing costs.
Custom products are a specialty of Lisheng Bearing, and as a full-service precision manufacturing company, our experienced engineers have extensive knowledge of custom parts. They are always available to assist you with a comprehensive development functional analysis and provide a viable solution from the preliminary design stage to fabrication to meet your application needs through our own formulas.
Traditional gap wave springs and overlap wave springs are suitable for a variety of applications. They perform precisely and reliably in applications with small deflection and low to medium force values.
Both types of wave springs allow radial expansion, or increase in diameter, within a cavity without the constraints or hindrances typically associated with stamped wave washers. As its term implies, notched springs are split to maintain a gap between the ends; while lapped springs have overlapping ends. Thus, the end is free to move circumferentially as the outer diameter of the spring grows during compression.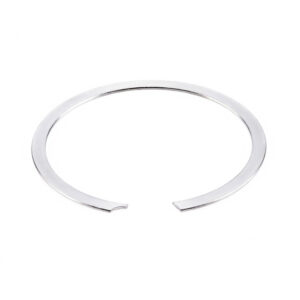 For example, the outer diameter of a gap wave spring will fit a 0.020 gap on each side of the hole. Its inside diameter clears .010 on each side of the shaft. As the spring deforms, the outer and inner diameters get larger and larger until the outer diameter touches the bore. As the outer diameter abuts against the cavity wall, continued deformation causes the two ends of the gap to move closer together. Overlap wave springs allow similar deflection.
Overview of single turn open wave spring:
The single turn gap wave spring of Lisheng Company is a compression spring product that has excellent performance and can achieve the best elastic force in the narrow space. After repeated tests, a variety of flat wire corrugated pitch wave springs have been produced to meet customer needs. Single turn wave springs are divided into gap wave springs and overlap wave springs. In addition, the company can also design and produce various non-standard single turn gap wave springs. In view of the fact that there is no unified multi turn single turn gap wave spring standard in China, the company produces or designs various multi turn single turn gap wave springs according to customer requirements.
Application of single turn gap wave spring:
Single turn open wave springs, also known as single-turn open wave springs or wave washers, are processed from metal steel strips into thin circular rings. Single turn open wave springs are elastic elements with several peaks and valleys. It is usually used in the occasions where the space is narrow, the load and deformation are not large, the spring stiffness is required to be small, and the axial preload needs to be applied. According to the current conditions of use and stress conditions, the geometric dimensions and related processing requirements of the single turn open wave spring can be determined by using the computer-aided design system independently developed by the company. The unique feature of Lisheng single turn open wave spring is that in terms of workload, the space occupied by Lisheng single turn open wave spring is relatively small. In fact, a single turn of open wave springs can reduce the size and weight of components by as much as 40% to 50%.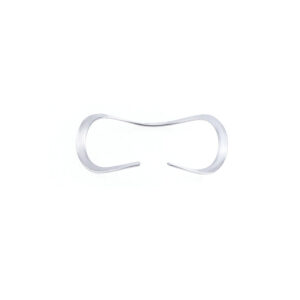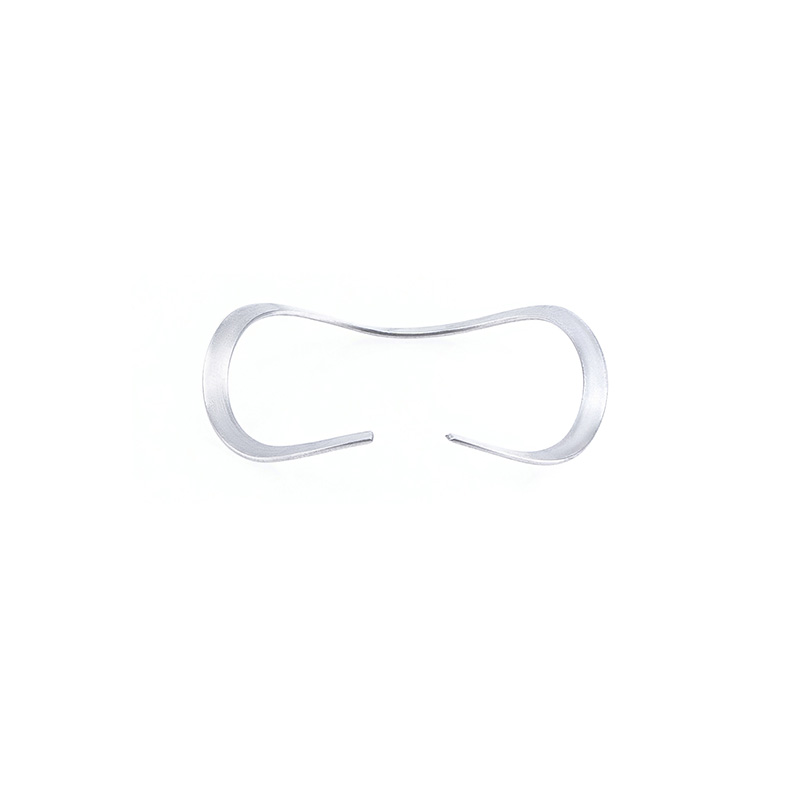 Single turn gap wave spring processing technology:
Lisheng Spring has the most advanced and precise spring equipment in China; the speed of machine adjustment is fast, and the production speed is fast. For the difficult single turn open wave spring, all of them are formed at one time without additional processing. The company has professional spring online testing equipment, which can conduct 100% full inspection of springs. It is also equipped with spring high-precision CNC spring testing machines, precision projectors, tool microscopes, etc. to ensure that the quality of springs can meet customer requirements. The surface treatment methods of single turn open wave springs include bluing, phosphating, electroplating, and electrophoresis.
Specifications of single turn gap wave spring steel wire
According to the customer's use conditions, select suitable materials to meet customer needs to the greatest extent. Commonly used materials are 17-7 stainless steel sus301 60Si2MnA, 50CrVA and various stainless steels.
Lisheng Spring is the leader of wave spring in China. We have advanced technology and excellent product quality. Our technicians have rich production experience and can customize wave springs for you according to your needs. Over the years, Lisheng has continued to develop and improve, and has successfully broken through the key technologies of spiral retaining rings and wave spring washers. The products have been unanimously recognized and praised by customers at home and abroad. The products we sell mainly include spiral retaining ring, multi turn wave springs, wave spring washer and so on. If you are interested in our products, please feel free to contact us. We look forward to establishing a long-term cooperative relationship with you.